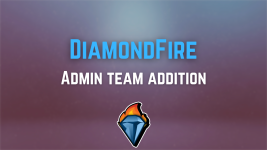 Team addition​
We are very excited to have
@hibao
aboard our admin team! Through awesome building, project management, and leading a build team and build project, hibao was confidently chosen to be on the admin team as a build team leader! A lot of the work has already been shown—the new Node 7 "Blossom" spawn was a massive build project led and managed by hibao and resulted in an astonishing build with a massive lore and background, and not to mention an alternate reality game that was embedded within it. Moreover, hibao will be leading more building projects like that in the future with the new organized build team!
Make sure to give them a big welcome!
New organized build team​
With a newly organized build team, we now have the most active builders sanctioned by the admin team (hibao)—ever, which is neat and goes to show how much progress could get done. The new build team was organized and individually picked by hibao, and here is the list!
@hibao (Admin/Build team leader)
WatercolorArtist
RebixCube
---
We all give a huge congratulations to them for the success of the last build project, and we are all excited for what happens next. As always, see you in the next post!